We had Mike Erickson's Mobile Slaughter come out yesterday and slaughter Rusty, our first bull. The slaughter process was very fast and efficient. I honestly can't see how those businesses make money, with all the travel and equipment maintenance they have.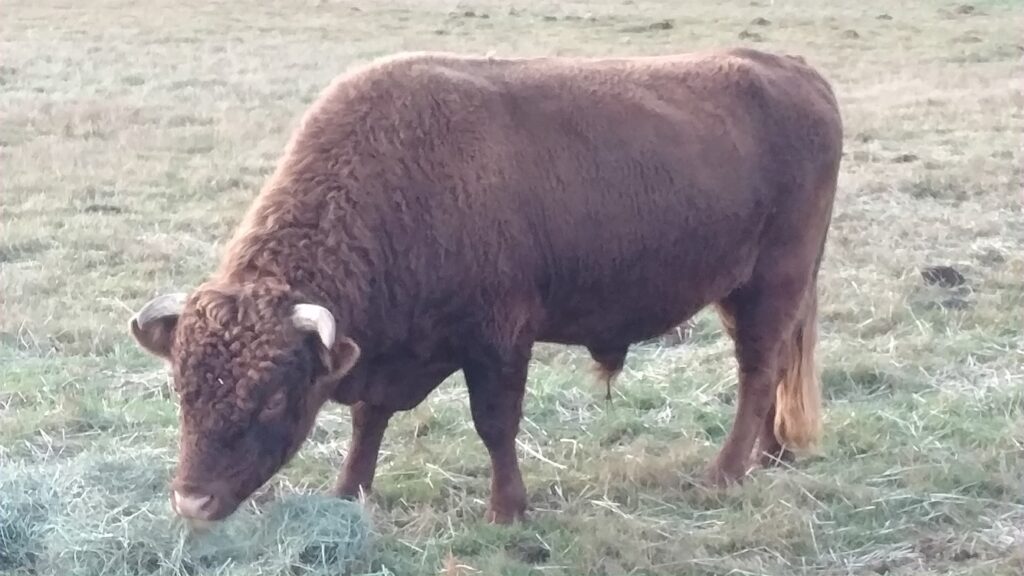 We got a call from Salmon Creek Meats last night saying he weighed in at 632 lbs, hanging weight! That's great for a grass-fed Dexter bull. The carcass had lots of fat on it, really good looking. I kept all the scraps for compost, dog food, and kept the head/horns and will clean that up as well as I can.
The slaughter company typically keeps the head, hide, and possibly other parts. If you want to keep any of that, be sure to discuss it before, or at the time of slaughter. It will save you from a misunderstanding. I kept the head/skull from this bull because it was my only horned bull that I will probably ever have and I want to dry and hang it.