This is our second year of raising meat birds in a Salatin style chicken tractor. We've been using a standard dolly to help move the tractor to date, and that has been quite a pain. I recently acquired a stick welder and as part of learning how to weld, built a Joel Salatin style chicken tractor dolly.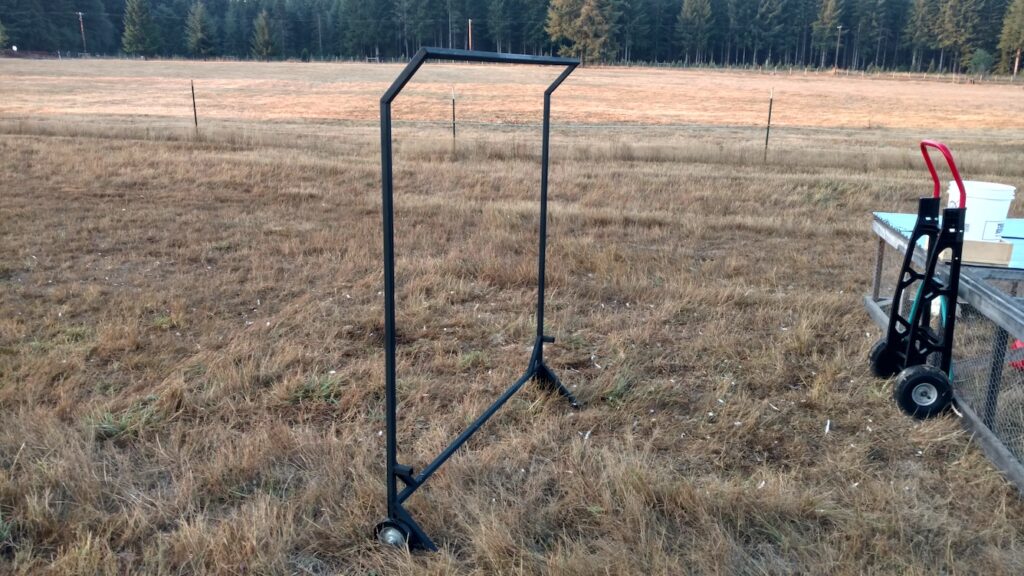 You can see the standard dolly on the right that it is replacing. The project was a good learning experience as the 1″ tube was tough to weld without blowing through and required a lot of fixing and grinding for a beginner.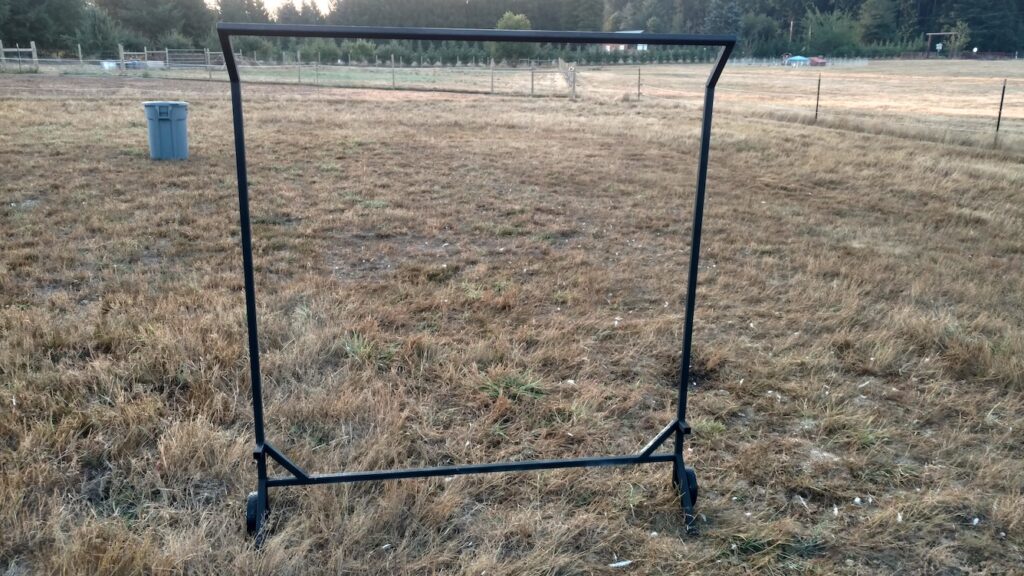 I tested it out by standing on top of it and bouncing around, picking it up and dropping it on the cement floor of the shop, and other antics. It appears to be sturdy.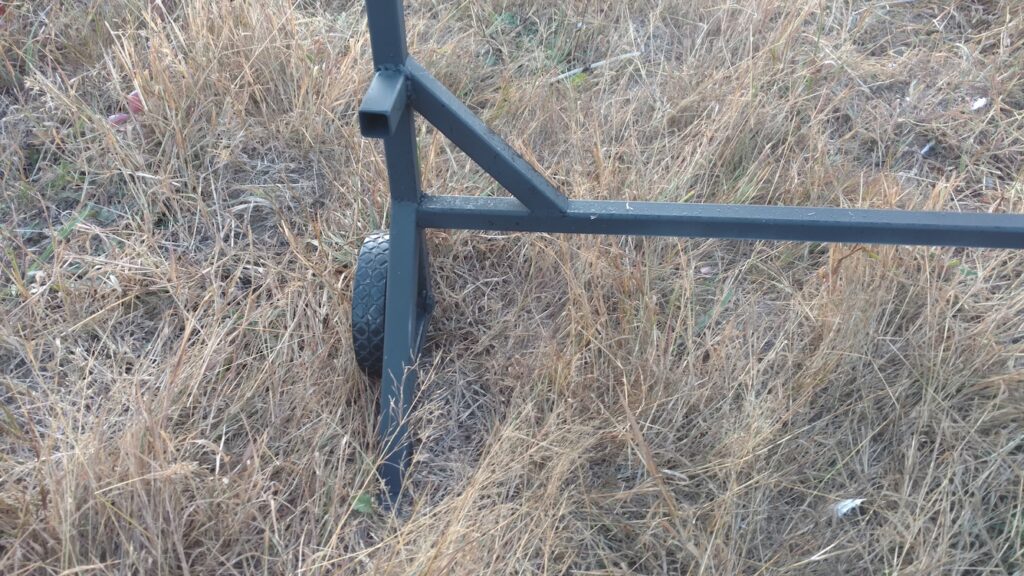 I added corner bracing at the bottom to help prevent twisting and breakage.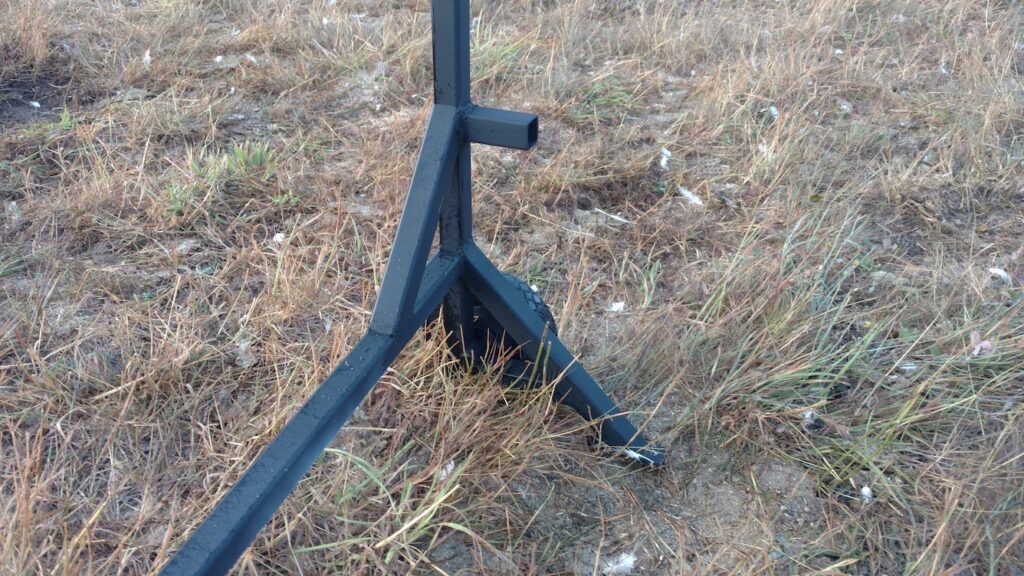 There is a 2″ peg near the bottom to keep the chicken tractor from backing up the handle. It could also be used to help push the chicken tractor, vs pull, if necessary.