We've been looking for a good used head gate / squeeze chute to help with basic cattle handling tasks without a lot of luck. We needed to take some DNA samples of 3 calves to help with the registration process with the ADCA. This process requires that 30-50 pieces of hair with roots/flesh attached at the base be taken from each calf and send to the farm we bought the cows from so they could get them registered and transferred to us.
While looking around on craigslist yesterday, I noticed that a neighbor had a mobile cattle handling business – Colson Cattle Company. I went over for a visit today and this afternoon they came over and helped us get all of our DNA sampling from the 3 calves done.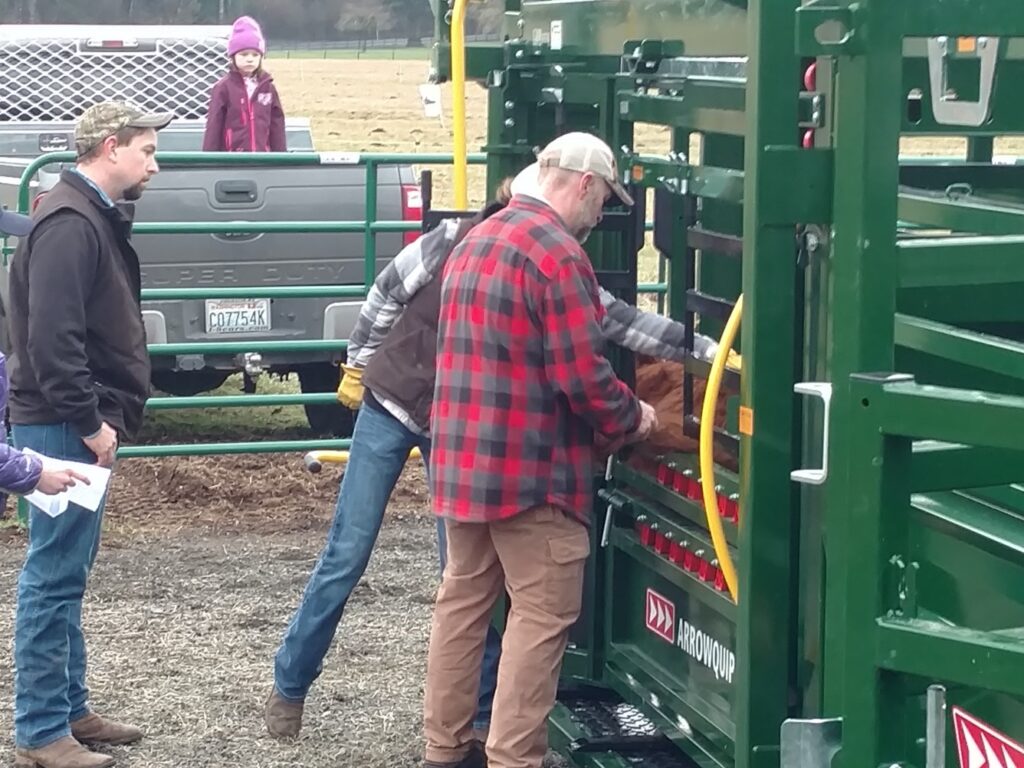 It wasn't even a minor adventure, no injuries or broken equipment — always a good thing. I don't think the calves are too worse for wear.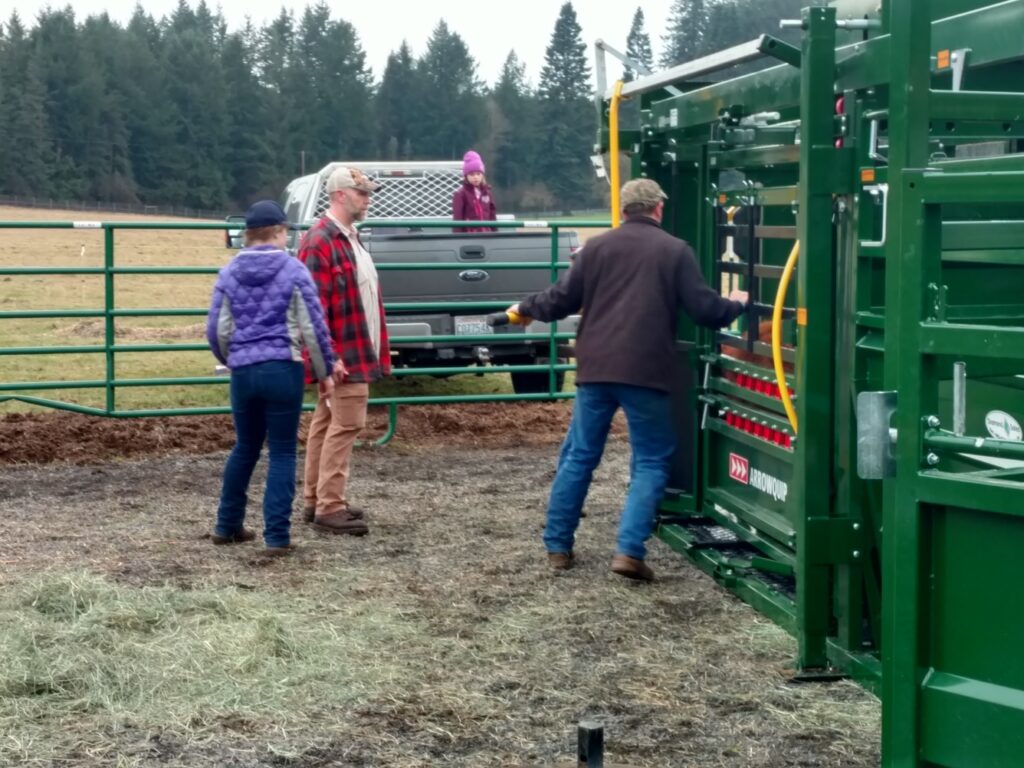 Colson Cattle Company has state of the art mobile equipment from Arrowquip that made the process much easier than it could have been without it. If you're local and need handling help, call them!