We have 5 Dexter calves so far this year. We expect 2 more before calving season is over, but they are not all on the right schedule yet so we'll be calving until September. Hopefully we can be more lined up for next year, although we'll have one later than we want.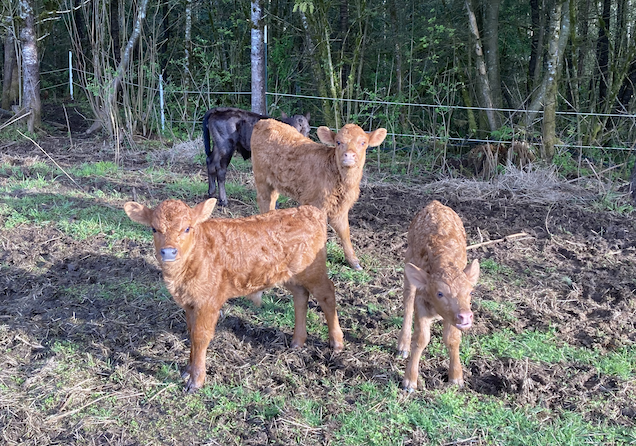 So far we have 4 red calves and one black one. Our red bull calf has the wild red gene, which gives him the black nose. This picture was taken before the 5th was born (this morning).
Also, we just started moving the cows onto pasture today. It's been cold, rainy, and muddy and the grass didn't grow well enough to let them out before May 11th.