Creating healthy compost can be a challenge. Too much nitrogen, too little carbon, and too little oxygen are the most common problems. These problems all lead to a smelly anaerobic compost that is rotting (bacteria and moisture), rather than quickly breaking down using oxygen and moisture – aerobic composting.
Other problems with anaerobic composting are that it takes much longer, it gives off methane gas, and does not reach the high temperatures necessary to kill seeds, weeds, and pathogens.
We maintain a large compost pile that gets refreshed daily with a wheel barrow load or two of manure, mixed with hay and some hog fuel (rough wood chips). Every week or two it gets turned with the tractor and then covered with a thin layer of hog fuel. We also bury carcasses and offal in this pile, as well as anything else we need to get rid of. This morning, it was giving off steam like a volcano, showing that it was aerobic and progressing nicely.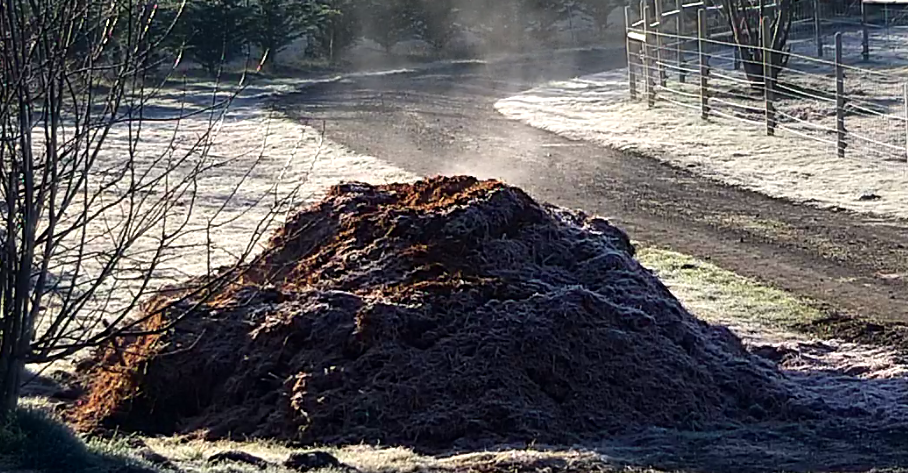 We've found that the layer of hog fuel helps retain moisture, adds sufficient carbon material, and makes it look more presentable.